A detailed inventory assists landlords and managing agents to compare the condition of the property at check-in and check-out and determine whether any deductions should be made from the deposit. It will also be relied upon if both parties need to resolve their differences using the free dispute resolution service offered by their tenancy deposit scheme. -: http://www.landlords.org.uk/news-campaigns/news/new-inventory-advice-landlords-letting-agents-and-tenants#sthash.ytJxxq3H.dpuf If you are looking for Property Inventory Services in London, contact us for advice;-Starlet Inventories 02088526000 or 07904909240.
The following tips for landlords prior to tenancy could be beneficial in assisting the Inventory accuracy and tenant approval.
If your property is being renovated. If there is building or painting in progress- try to ensure that this is complete before the scheduled inventory. This is very important, as the detail required for the inventory could be missed or inaccurate. If the clerk is trying to navigate between areas of wet paint, and builder's equipment, essential description could be omitted. Also the photographs may be compromised, if there are dust sheets, step ladders and other equipment lying around.
A point to also take into account is , where building work is ongoing, this could be a safety issue, and may cost you more in insurance claims than the revenue generated from trying to rush a tenant in before the property is ready.
Ensure that all safety checks and relevant certificates have been issued and any problems fixed. https://www.gov.uk/private-renting/your-landlords-safety-responsibilities
Any upholstered furniture complies with the Furniture & Furnishings (Fire) (Safety) Regulations 1988. http://www.nihe.gov.uk/furnishings
Ensure that the Inventory clerk is aware of any special instructions beforehand .Has all the relevant keys. If the meters are in unexpected places, please provide location, keys or means of access.
If the property is being let as furnished and you are providing kitchen utensils, crockery etc. A guideline would be 'less is more'. A few basic mid-range items .These will provide immediate options if the tenant does not have their own equipment. In too many cases, a stack of mismatched, chipped, rusting items, have been left. Maybe, precious, quality items, which the landlord would be better off storing. Listing several items of little value, or items which will be stored and not used will deflect from the more important items to be checked.
Try to prepare a property file including any relevant or useful information. This may include, collection times, neighbourhood information etc. Appliance manuals and any personal helpful instructions.
Ensure any cleaning has been scheduled in advance, and checked where possible. Unfortunately not all cleaning companies are thorough, and if you have the time to check this, any problem areas can be re- cleaned before the tenants move in. We appreciate that many landlords do not have the time or it is geographically impossible to do this. Of course, the standard of cleaning will be included in our report, along with any areas missed.
If there is more than one tenant, it is helpful to provide all sets of keys on Check-in day wherever possible.
Book the appointment, so the inventory clerk knows what time the tenants are scheduled to arrive, and can be there beforehand. This is so most of the report and photographs can be completed before the tenant arrives. Moving day is always fraught and the last thing the tenant wants, is for the removal van to be sat outside waiting and the£££'s ticking.. So good timings are essential.
Our years of experience, and meeting and greeting new tenants has enabled me to provide the above tips.  These are the standard gripes of new tenants and although we must remain impartial and professional, we are often left to smooth things over and  are met with with fraught, angry tenants.
I hope  these points have been useful to all concerned.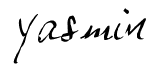 For further professional advice and Inventory Services Call us now on:-
Starlet Inventories       02030167680  or 07904909240

www.starletinventories.co.uk
Join us on Twitter https://twitter.com/StarletProperty
.