Tenant Guidelines
1. It is the Tenant's responsibility to keep the property in good, clean condition and to abide by the terms of the tenancy.
2. It is advisable to contact the Landlord or managing agent if there are any concerns, leaks, damages, etc. and also to consult with them before making any alterations to the property, including picture hooks, cable TV, etc. It is advisable to keep any e-mails or correspondence between yourselves and the Landlord/agency.
3. At the end of the tenancy – all items of property must be removed from the property and the property to be cleaned, ready for inspection. If the property is not ready and the inspection has to be rearranged, this will incur a charge.
4. All items are to be returned to their original places, if moved or stored during the tenancy, as Starlet Inventories will not undertake to search for items and the Tenant may incur a charge if items are not seen.
5. All keys, including extra sets, must be handed to the agency/Landlord, check-out clerk at the end of the tenancy.
6. Any damages, dilapidations, missing items, may incur charges.
7. It is the Tenant's/Landlord's responsibility to read the report upon receipt and to confirm and return the declaration form within 7 days. Any discrepancies should be noted and the agent/inventory company informed within this time. Starlet Inventories will not take any responsibility for discrepancies noted after this time.
Also remember, if the agreement says 'No Pets', then do not smuggle them in, once the landlord/agent is out of site. There will always be tell-tale signs left at the end of tenancy. You could end up paying pest control fees, for example if the property is flea infested. It is easy to ignore these Tenant Guidelines, when you have so much to organise, and moving is always stressful. Try to just take time at the beginning as a little time spent understanding your tenant obligations will pay dividends at the end of the tenancy. You will need your deposit returned as speedily as possible and surely don't want to spend time wrangling over deductions made for damages or other matters.So be aware of the Tenant Guidelines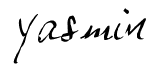 . If you found this helpful, please share and 'Like' our facebook page www.facebook.com/starletinventories or join us on Twitter Starlet Inventories @Starlet Property
If you need further help or advice on these matters call us on 02030167680 or visit our website www.starletinventories.co.uk